No Spanish experience is needed!
Texas Spanish Academy prides itself in offering a nurturing environment that fosters fun and creativity all while learning Spanish and developing school readiness skills.Flexibility in programming is offered year-round through full day part-time and full-time programs.
Enrollment options include 5-day, 3-day, or 2-day program available Monday through Friday, between the hours of 7:00 a.m. to 6:00 p.m.
Please
contact us
to determine which enrollment option will best fit your family's needs.
Infant Program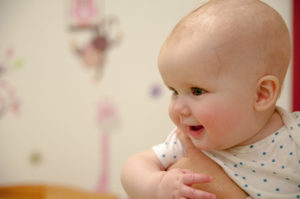 Regularly scheduled teacher assistant
Use of Infant Developmental Guidelines in planning developmentally appropriate activities to promote cognitive, social, emotional, and language development
Use of Infant Developmental Guidelines Checklist for regular assessment
Individualized infant schedules designed to meet individual needs
Real time electronic reports
Full immersion with native Spanish speaking teacher
All infant room staff CPR and First Aid certified
All infant room staff trained in awareness of Sudden Infant Death Syndrome, Shaken Baby Syndrome, and Safe Sleep
Annual continuing education for all infant room staff
Shoe free environment
Sheets, bibs, & burp clothes provided
---
Toddler Program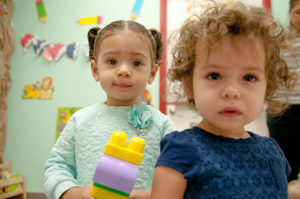 Regularly scheduled teacher assistant in each class
Use of Toddler Developmental Guidelines in planning developmentally appropriate activities to promote cognitive, social, emotional, and language development
Use of Toddler Developmental Guidelines Checklist for regular assessment
Use of Total Physical Response teaching strategies to maximize language development
Regularly scheduled daily routines and activities
Real time electronic reports
Potty training
Full immersion with native Spanish speaking teachers
All toddler room staff CPR and First Aid certified
Annual continuing education for all toddler room staff
---
Preschool Program
Regularly scheduled teacher assistant in each class
Use of Texas Essential Knowledge & Skills PK Guidelines
Use of Total Physical Response teaching strategies to maximize language development
School readiness emphasis
Individualized small group instruction
Fun daily learning stations
Regularly scheduled daily routines and activities
Full immersion with a native Spanish speaking teacher
All preschool room staff is CPR and First Aid certified
Annual continuing education for all preschool room staff